Safeguard Your Security Position With AWS Cloud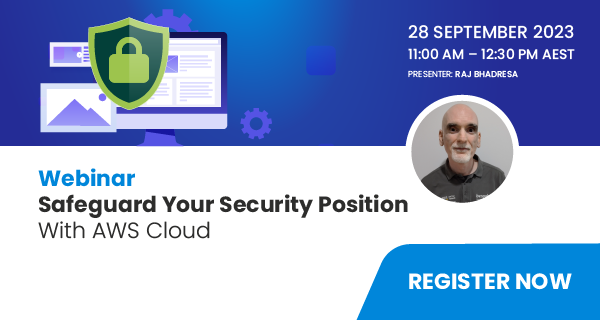 On-Demand
Improving data security has become a high priority for many businesses in the wake of multiple data breaches from high profile brands in Australia and New Zealand.
In 2023, securing your data and having clear processes and resources to manage your data is now more important than ever.
Whether you are thinking of migrating to the AWS Cloud or already have a workload running on AWS, you will find this webinar very helpful and get your burning questions answered.
What you will learn:
Understand the 7 key security principles you need to apply today
Learn how AWS can support your security posture
Find out where you can access resources to further your knowledge around security on AWS
Who is this webinar for:
IT business leaders refreshing their knowledge on uses AWS to maximise data security
IT professionals starting their AWS data security management journey
Presenter:
Raj Bhadresa
AWS Champion Authorised Instructor
Raj is an AWS Champion Authorised Instructor for Bespoke Training Services. Raj holds 6 AWS certifications, focusing on Architecture, Security, CloudOperations, Machine Learning & Data Analytics domains. Raj has over 25 years of IT industry delivery experience and currently is authorised to deliver 13 of the authorised AWS programs.
Register below to watch our latest AWS security webinar on demand: