The 7 Essentials of a Successful Cloud-First Transformation

In a Cloud-First transformation the question for any app or workload isn't "Why cloud?" it's "Why not cloud?". A Cloud-First strategy means that when you review existing processes or create new ones, you consider cloud based solutions before all others.
Shifting to Cloud-First doesn't happen overnight though. It's a long term digital transformation requiring planning, guidance and support from other leaders in your business. So, it helps to learn from those who have done it before.
Industry leaders like Time, Inc. and Netflix run their entire business in the cloud. All of them have made the journey from datacenter to cloud, and shown how to do it successfully. What they discovered can be distilled into 7 essential steps.
Although these steps won't necessarily happen in the order listed, it's critical that you evaluate every step as you progress on your Cloud-First transformation.
Below is a list of all the topics we will cover in this blog post. Click on any of these links and you'll be taken to the corresponding section:
Ok, let's get started.
A successful Cloud-First transformation takes more than new technology and the enthusiasm of IT. You know the advantages of cloud, but the minute things get difficult others may become sceptical and progress can slow. To prevent this you need an invested business sponsor.
A proven way to get senior management on board is to appeal to their business pain points. You need to explain how cloud can solve them. Maybe the CFO is fretting about expenditure? Maybe the CEO is concerned about staying ahead of the competition?
In each case cloud holds the answers. Equip yourself with the resources and information to explain those answers to senior execs.
Remember, you don't need buy-in from all C-Level executives. Demonstrate to just one of them that cloud will deliver the benefits they're seeking and you'll have a powerful sponsor.
For more information on getting C-level executives on board with your cloud first vision, check out our Getting Executives Excited About Cloud-First blog.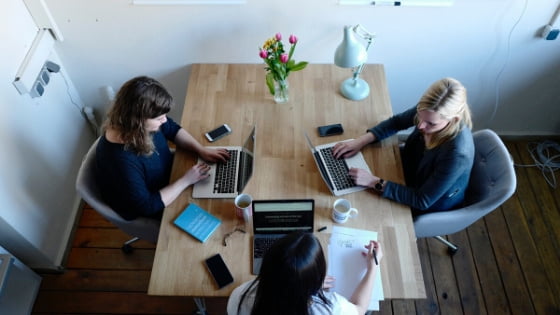 With an exec on your side it's time to get your IT team aligned with your Cloud-First strategy. This alignment happens in two key ways: attitude and training.
Most IT professionals will be enthusiastic for your shift to cloud. After all, it's an opportunity for them to get their hands on exciting new technologies.
However, if there are some staff who are resistant, explain that the cloud journey is not negotiable, and why. A Cloud-First future is where you are headed and it brings with it exciting opportunities for the entire business.
Now for the second part of the equation, training.
According to Global Knowledge's 2017 Skills and Salary Report, 68% of Information Technology decision-makers reported a gap between their team's skill levels and the knowledge required to achieve organisational objectives. This is a 127% increase over the reported skills gap for the previous year.
Similarly, a study from the Australian Computer Society revealed that Australia is short of at least 200,000 tech workers required to keep pace with cloud technologies currently being used.
These insights reveal great cloud skills are scarce and in huge demand. As a result, hiring new employees with these skills can be slow and expensive. This means your best approach is to upskill your existing workforce.
For each employee that interacts with cloud you need to understand the skills they need. According to Global Knowledges' Criticality of Skills Index, the more important a skill, the more you need training.
Here are the three most important types of skills that your employees working directly with cloud might require:
Core: Skills an individual needs to enhance their base skills and perform core tasks required for their job role
Cohort: Skills a team needs to collaboratively complete projects that are high-priority, high-value or high-risk
Project: Skills an individual needs to complete projects that are high-priority, high-value or high-risk
The shift to cloud is a huge transformation.
You need to keep your business sponsor excited and energised throughout the entire process. The most effective way to do this is with some quick wins.
Identify something of high value to your business and set it up quickly in the cloud. By delivering immediate results you'll show your organisation the real, tangible benefits of a Cloud-First transformation.
Plus, your team will gain valuable experience and skills. They'll learn how to set-up and manage high-profile business apps in your new cloud environment.
The need you decide to solve with cloud could come from anywhere in your organisation. For the best results, look for something that's personally important to your business sponsor.
Your existing apps are likely to have integrations with other systems that can complicate the move.
Start with a net-new application, one that will deliver immediate and tangible benefits. Look for apps the business needs to meet its goals, but which have previously been deemed impractical to implement on-premise. This might be because they're resource-hungry, or will only be needed occasionally, or would have meant a high-end hardware investment.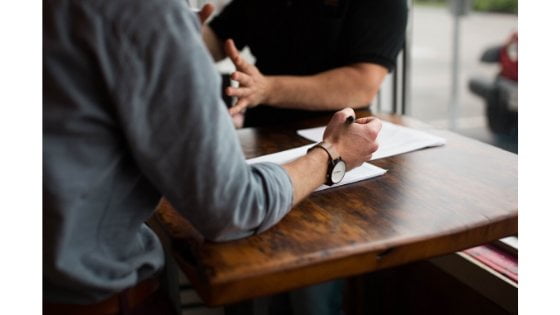 Now it's time to tackle the more involved tasks, like shifting your business-critical and legacy apps to the cloud. This is where leveraging the skills and experience of partners who build, manage, transition or integrate critical IT systems into the cloud, comes in.
Learn everything you can from your external partners, aiming to become self-sufficient once the initial transition period is over. Have your team work alongside them so they can fully absorb their skills and knowledge.
Life in a Cloud-First world is one of continuous development, testing and integration. Your team needs to learn the skills to be able to operate in this way going forward.
Your cloud infrastructure or platform provider should be able to offer this guidance and training. If your platform is AWS Cloud, we can work with you to create a cloud training plan for your business.
This will align training to your organisation's objectives and create a phased approach to training, minimising disruption to your organisation. It will also assist you to forecast your training spend.
Training plans consist of two main approaches:
An integrated approach involves digital training, experiential training, instructor led training and ends in certification
A phased approach Involves gradually training everyone in the business who interacts with cloud
Find out how Bespoke Training develops cloud training plans for business.
Building a culture of collaboration between your IT team and your Operations team is critical in accelerating your Cloud-First transformation. Your Centre of Cloud Excellence is a formal DevOps team tasked with establishing and promoting best practice throughout IT.
But what exactly do we mean when we use the term 'DevOps'?
The concept of DevOps is centred on building a culture of collaboration between teams that used to function separately. DevOps breaks this barrier between development and operations, blending the two.
Benefits of this way of working include increased trust, faster software releases, ability to solve critical issues quickly, and the ability to better manage unplanned work.
To make it in the world of DevOps you need a new set of working processes and working culture. That's why it's critical to establish a Centre of Cloud Excellence as early as possible in your Cloud-First transformation.
This is where your journey really accelerates, and your DevOps team is what keeps it on track.
Your Centre of Cloud Excellence will define, communicate and oversee a culture of DevOps working. With that in mind you will want it to be responsible for the following functions:
Establishing cloud policy and best practice for your organisation
Ensuring teams are working in a cost effective way
Ensuring security is strong
Setting guidelines for your IT architecture
Getting the most out of reusable technologies
Monitoring
Using automation for as many processes as possible
Addressing any barriers to cloud adoption
Setting build vs buy guidelines
Moving larger legacy apps into the cloud takes time. There will be a period where you're operating a hybrid model. Some apps and workloads will be in the cloud while others stay on-premise.
A small proportion of these legacy apps may never go into the cloud. Maybe the data is too sensitive. Maybe it can't be re-architected. Maybe there is no viable financial or business advantage from moving them. These are all good answers to the question "Why NOT cloud"?.
But, for any app where there is a compelling argument for cloud, you'll need to set to work. This is a huge task and by far the biggest step in your journey.
Getting it right will require close co-operation between cross-functional teams, expertise and skills gained from engagement with partners and the guidance of your Centre of Cloud Excellence.
This dual-mode stage is not going to last forever. Being committed to Cloud-First means you'll need a well thought-out strategy to increasingly move legacy apps into the cloud. Having well documented and well communicated hybrid strategy will make this transition period much easier to manage. It will also make this stage much faster to complete.
This is it. Where your organisation aims to be. You're operating at a Cloud-First standard which means you get to enjoy the following benefits:
Lots of opportunities to evaluate your IT strategy: Operating at Cloud-First means you have the opportunity to look at each workload and ask: Are we using our legacy systems effectively? Can we simplify them? Is it at the core of our business, or can we move to a better system?
Save time and money: Using the cloud is generally cheaper than running an on-site data centre. It's also faster for customers and includes features that would take a significant amount of resources to create and maintain.
Ability to scale quickly: It's well known that cloud offers greater options for scalability. For businesses that are growing quickly, moving IT services to the cloud can be incredibly useful.
Increased reliability and security: Most companies rely on a small team working an 8 hour day to ensure cyber security. Cloud providers like AWS have comprehensive security measures in place and security teams working around the clock.
The steps above are drawn from the experience of some of the world's most effective cloud practitioners. They are explained in more depth in the 7 Essentials for a Successful Cloud-First Transformation eBook.
It's a template for CIOs, CTOs and other IT leaders who have an ambitious Cloud-First vision and want to make sure the whole business is along for the ride.
After all, change this big doesn't just happen. So, what are you waiting for?
https://www.bespoketraining.com/wp-content/uploads/2020/01/tom-parkes-Ns-BIiW_cNU-unsplash.jpg
2901
5015
Christof Bogacs
https://www.bespoketraining.com/wp-content/uploads/2017/03/Bespoke-aws-logo.png
Christof Bogacs
2020-01-08 12:29:11
2020-03-30 10:01:45
The 7 Essentials of a Successful Cloud-First Transformation