How to Advance your Career with AWS Skills

It should be no secret that having technical AWS skills leads to career advancement.
We are in the middle of a cloud skills shortage and good cloud skills are in short supply. According to research carried out by Global Knowledge, 70% of IT decision makers reported that their teams have skills gaps.
By investing in AWS training and certification you can position yourself as part of the solution and reap the rewards that come with it.
This article will explore how AWS skills lead to career advancement and the types of training available to increase your skills. We'll also look at the advantages of AWS certification and provide tips to get your manager on board with training.
Click on any of these links and you'll be taken to the corresponding section:
*UPDATED ON 26/03/2020
Like we mentioned before, organisations around the world are suffering from a severe gap in cloud skills. For the savvy IT professional, however, this gap in skills isn't a problem; it's a powerful opportunity.
Equipping yourself with technical AWS skills and experience makes you more valuable to your organisation. It also increases your earning potential. Cloud skills are in high demand and companies are prepared to pay top dollar for them.
To build these skills and advance your career you'll need access to appropriate training and hands-on experience.
There's a large range of training out there for AWS Cloud. Whether you're interested in learning the basics or preparing for a certification exam, you'll find training to support your needs.
Self-Guided Study
Independent learning allows you to fill in gaps in your knowledge and learn new topics at your own pace. There's a wide range of cloud computing resources such as whitepapers, blog posts, videos, webinars, use cases and peer resources out there. Most of these are freely available for IT professionals who want to dive deep into a specific technical topic.

Digital Training
With a little time and initiative you can broaden your understanding of cloud through online training. A word of warning though, self paced elearning courses might be easier on the wallet but they have limitations. These types of courses lack access to experts and context specific to your business environment. This limits your ability to develop practical cloud skills.
Hands-on Experience
This training happens on teams where you gain the practical knowledge you need to work in real cloud environments. Three to six months of hands-on experience will give you a good baseline of AWS skills.
Instructor Led Training
Instructor led classroom training provides you dedicated time to focus on learning whilst having access to a qualified AWS trainer. Students can ask questions directly and the skills taught will be contextualised to a working environment.
Research has shown that this kind of training delivers the best learning outcomes. For IT professionals looking to advance their career, we strongly recommend this kind of training.
If you are just getting started on your cloud learning journey AWS Business Essentials or AWS Technical Essentials (depending on your job role) is a great place to start.
AWS certifications are the ultimate validation of your AWS skills. They are a necessity for any IT professional interested in staying competitive in the marketplace.
In many cases getting certified can also lead to a significant pay bump. In Canada and the US, IT staff with AWS Professional Certification earned 29% more than IT staff without certification.
By following the learning path for your job role, you can earn a certification that proves your skills and experience.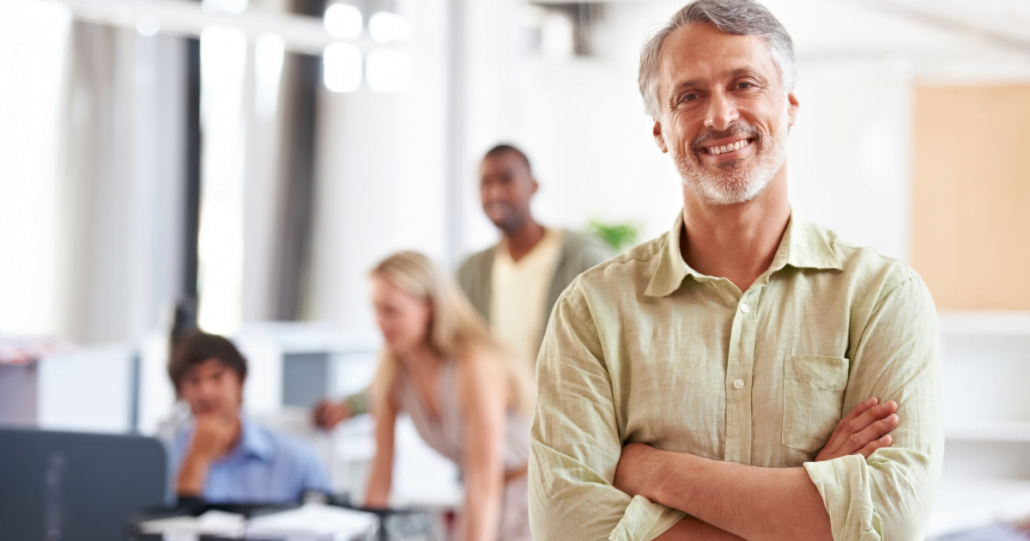 In response to the evolving situation surrounding COVID-19, many cities around the world are in a state of shutdown. As a result test centres are currently closed.
To assist students earn AWS Certification during this time, AWS is offering additional support.
This includes:
All AWS Certification exams can be taken with online proctoring
Certification expiration dates are being extended in cases where students may need additional time to recertify
Retirement dates for AWS Certified Solutions Architect – Associate (SAA-C01) and AWS Certified Big Data – Specialty (BDS-C00) have been extended
Voucher expiration dates are being automatically extended
Read more about what AWS is doing to assist students to get AWS Cloud Certified.
It's common for managers to have reservations about training. Between limited resources and a small to non-existent training budget it's not always a top concern. Throw in negative myths about training and it's easy to see why they can be resistant.
A common falsehood some managers hold onto is that if they pay to have staff upskilled those staff will jump ship to a higher-paying opportunity. This isn't reflective of the truth.
Research carried out by Global Knowledge showed that 57% of students indicated training actually increased employee retention.
Here are some of the other advantages cloud training and certification can bring your organisation:
Troubleshoot technical problems without outside help
Contribute to your organisation's credibility when it comes to proficiency with AWS-based applications
Reduce the impact of downtime
Increase the reliability and efficiency of your cloud
Improve the implementation of new technology
Decrease the time to install and configure solutions
Provide long-term savings to your organisation
Elevate levels of service and support to customers and IT end users
Gain an edge over less-trained organisations
Find out more about the advantages of cloud training for managers and organisations.
Up your AWS Skills and Become AWS Cloud Master
AWS training and certification builds the foundational and technical skills you need to take your career to the next level. You can learn more about this process by reading the How Cloud Training and Certification Can Lift your Career eBook.
Inside you'll find an in-depth look at the personal benefits and organisational benefits of pursuing training and certification. You will also find an overview of the AWS training paths.
https://www.bespoketraining.com/wp-content/uploads/2020/02/8-3.png
630
1200
Christof Bogacs
https://www.bespoketraining.com/wp-content/uploads/2017/03/Bespoke-aws-logo.png
Christof Bogacs
2020-02-27 08:22:09
2020-05-26 10:55:33
How to Advance your Career with AWS Skills