Tech and Cloud News Round-up: October 2020

Welcome to our tech and cloud news round-up for the month of October. Every month we'll cover the biggest stories in Tech, Cloud and, IT in general.
Below is a list of all the topics we will cover in this blog post. Click on any of these links and you'll be taken to the corresponding section:
Archive and Replay Events with Amazon EventBridge
Amazon Event Bridge now has the power to archive and replay events. Users can create an encrypted archive of events and filter them using the same pattern matching syntax used by EventBridge rules. Users can then replay any of these stored events.
Events signal that "something has happened" or describe something related to a user's activities. Event-driven architectures use these events to share information between different applications.
AWS is increasing its presence in Europe with the announcement of a new cloud computing region. The new region will serve Switzerland and is expected to go live in the second half of 2022. This new Swiss region expands the company's large footprint in Europe, which already contains 6 AWS Regions.
New Security Features Added to Amazon S3
The Amazon simple Storage Service, known as S3, has been updated with 3 new security features. The new features will help users do a better job of controlling and securing their data. They are: Object Ownership, Bucket Owner Conditions and Access Points.
Object Ownership ensures that newly created objects in an S3 bucket share the same owner as the bucket. Bucket Owner Conditions confirm the ownership of a bucket when you create a new object or perform other operations in S3. Finally, Access Points allow users to access S3's Copy API.
AWS Lambda Now Accessible Through AWS PrivateLink
As of last month, AWS Lambda now supports AWS PrivateLink. This gives users the ability to create, manage, and invoke Lambda functions securely from inside a virtual private cloud (VPC) or an on-premises data centre. PrivateLink then routes the call through this private network, eliminating the need for Internet access.

As of October this year, Bespoke Training has been operating for 7 years. To celebrate this milestone Bespoke Training CEO, Trent Rosenthal, looked back on our time providing world class cloud training.
Tablet Market Experiences COVID Boom
During the third quarter of this year the tablet market saw an increase of 24.9%. The pandemic is believed to be largely responsible for this boost in sales.
Apple was the top vendor, shipping 13.9 million units and recording year-on-year growth of 17.4%, with its best showing in the education sector.

The Australian Securities and Investments Commission (ASIC) has launched a PROTECTED-level certified data lake in AWS. It's the first data lake in Australia to achieve the PROTECTED security classification.
The data lake was built by Sydney-based cloud service provider Cloudten. Cloudten worked with ASIC to design and deploy the solution on the agency's protected-level AWS environment.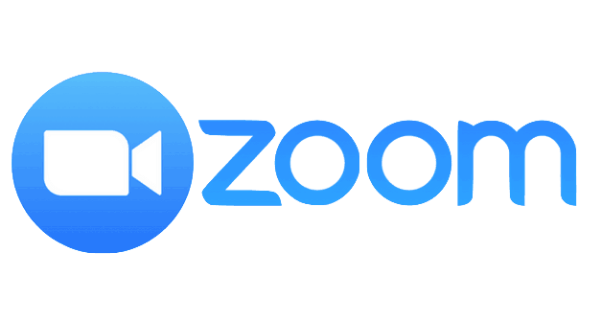 Video conferencing platform Zoom has kicked off end-to-end encryption for its mobile and desktop apps. Zoom announced end-to-end encryption would be immediately available for users on Windows, macOS, and Android.
Zoom creates individual encryption keys that are used to encrypt voice and video calls between conference participants. The keys are stored on a user's devices and are not shared with Zoom servers.
AWS Re:Invent Goes Digital
Re:Invent is on for 2020, however due to the outbreak of coronavirus it will be taking place as a free digital conference. Re:Invent will extend over 3 weeks, running from November 30 to December 18.
By registering for the event you'll get unlimited access to hundreds of sessions led by AWS experts. You'll also hear from cloud leaders and learn about cutting edge innovation happening in the AWS Cloud. Register now!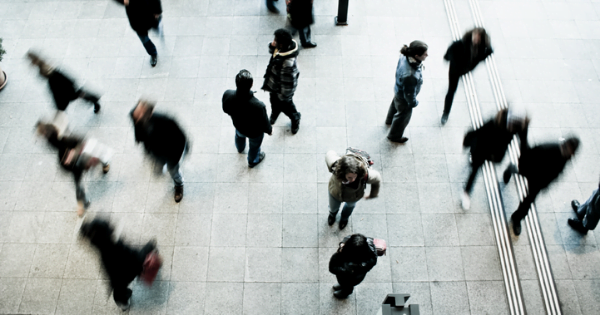 Moving to the cloud is about more than just technology. Organisations need employees with a deep technical understanding. This is why cloud training is so critical.
Businesses shifting workloads to cloud can leverage cloud training to accelerate adoption, overcome concerns, and extend the benefits of cloud.
Find out how in our Epic Post, How Cloud Training Accelerates Cloud Adoption.
10 Reasons to Learn AWS
There's plenty of reasons to learn the AWS Cloud. The most important is to be able to take full advantage of the incredible opportunities cloud presents. After all, it's people who innovate, not technology.
The 10 Reasons to Learn the AWS Cloud ebook goes into detail of how cloud training does this.
https://www.bespoketraining.com/wp-content/uploads/2020/11/OG_blog-posts-19-1.png
630
1200
Christof Bogacs
https://www.bespoketraining.com/wp-content/uploads/2017/03/Bespoke-aws-logo.png
Christof Bogacs
2020-11-10 09:55:49
2020-11-10 13:32:41
Tech and Cloud News Round-up: October 2020