Train From Anywhere with Virtual Instructor Led Cloud Training
Virtual instructor led cloud training is the perfect solution when cloud skills are important to an organisation.
In response to the evolving situation surrounding COVID-19, many cities around the world are in a state of shutdown. Consequently, organisations are implementing remote working for their staff. As a result, traditional in-person classroom training currently isn't an option.
However, this doesn't change the fact that cloud training is still mission critical to many organisations. They are dependent on individuals with cloud skills to manage day to day tasks and continue digital transformation.
This is where virtual instructor led cloud training (VILT) comes in.
VILT is a convenient and effective way to equip yourself with the skills to succeed in the cloud. Plus, you can do it all from anywhere with a reliable internet connection.
Click on any of these links and you'll be taken to the corresponding section: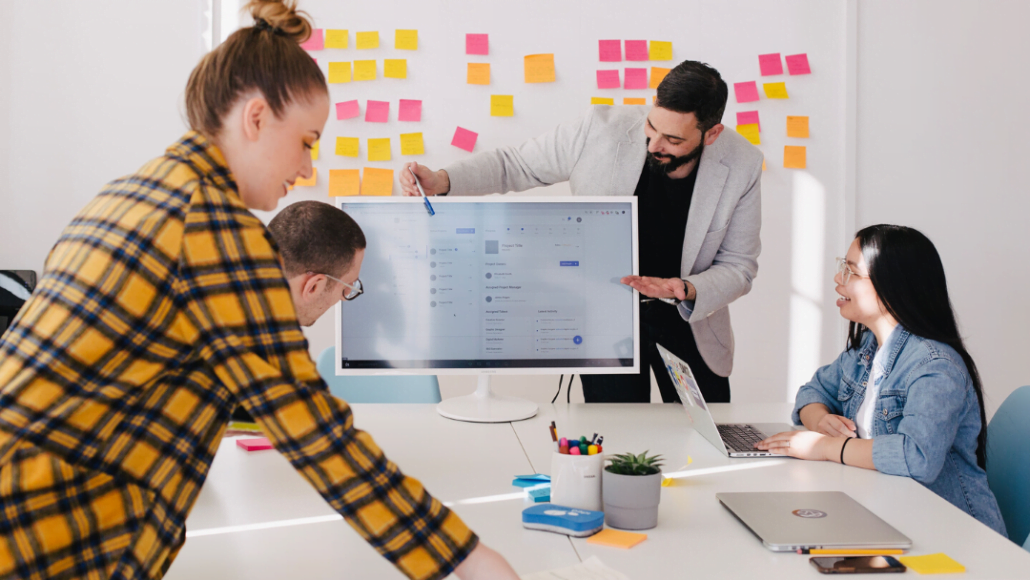 When we use the term virtual instructor led cloud training we are referring to training where students are led by a live instructor.
Students can ask questions directly and the skills taught will be contextualised to a working environment. Hands-on activities give students the opportunity to solidify skills they are taught by immediately putting them into practice.
Research has shown instructor led  training delivers the best learning outcomes.
The content in our VILT course is exactly the same as our in-person classroom cloud training. The only difference is that it is delivered through Bespoke Training's digital platform.
Just like our previous in-person training, VILT:
Contains the same course structure and content
Follows the AWS Authorised Curriculum
Is led by the same AWS-Authorised Instructors
Delivered live with the ability to ask questions
As we mentioned earlier, with government mandated shutdowns in effect in many cities around the globe, in-person training isn't possible. However, AWS Cloud training remains critical to organisations' digital transformation needs, as well as individual skills enablement.
With this in mind, we have moved all of our classes to a live virtual format. This gives organisations and individuals the ability to access our world class AWS Cloud training from anywhere.
The content covered in our AWS Cloud training is delivered through the following:
Instructor led: An AWS Certified Instructor will teach you the content live
Live demos: Live introductions to relevant AWS products and services
Hands-on labs: Your chance to get hands-on experience with AWS products under the guidance of an AWS Certified Instructor

For individuals, equipping yourself with technical cloud skills and experience makes you more valuable to your organisation.
Find out more about the advantages of cloud training for individuals.
For organisations, employees with cloud skills bring a wide range of advantages. These include:
The ability to troubleshoot technical problems without outside help
Contributing to an organisation's credibility when it comes to proficiency with cloud applications
Eliminating the additional time and money required to hire new staff with cloud skills
Reducing the impact of downtime
Increasing the reliability and efficiency of your cloud
Improving the implementation of new technology
Decreasing the time to install and configure solutions
Providing long-term savings
Elevating levels of service and support to customers and IT end users
Gaining an edge over less-trained organisations
Learn more about the advantages of cloud training for organisations.
All of our cloud training courses have a list of learning outcomes. These outline the skills a student will gain by attending the course.
Furthermore, all AWS Cloud training is built around structured learning paths that lead to certification.
You can view our selection of instructor led training courses here.
https://www.bespoketraining.com/wp-content/uploads/2020/03/Copy-of-OG_COVID-19-Updates-1.png
608
1080
Christof Bogacs
https://www.bespoketraining.com/wp-content/uploads/2017/03/Bespoke-aws-logo.png
Christof Bogacs
2020-03-19 10:46:30
2020-03-30 13:25:22
Train From Anywhere with Virtual Instructor Led Cloud Training