Cloud News Round-up: January 2020
Welcome to our monthly Cloud News round-up. Every month we'll take a look at some of the biggest stories in IT, updates to AWS Cloud and cloud computing in general.
Below is a list of all the topics we will cover in this blog post. Click on any of these links and you'll be taken to the corresponding section:
Alright, let's get started by taking a look at the major updates to AWS Cloud that were announced this month.
AWS Marketplace announced more pricing options for Container-based software. Customers can find software that is billed on-demand based on new consumption units. Customers will also have the option to purchase contracts for one year or longer in order to lock in a price.
Currently these new pricing options are available from container software vendors Kasten, Solodev, Intuz, and Quilt Data. AWS plans to add more vendors in the coming months.
While we're on the topic of price changes, Amazon Elastic Kubernetes Service (EKS) has reduced its price by 50%. It will now cost $0.10 per hour for each Kubernetes cluster you run.
AWS have released updated Information Security Registered Assessors Program (IRAP) PROTECTED documentation. This documentation expands the scope to 64 PROTECTED services, providing public sector customers with everything needed to evaluate AWS at the PROTECTED level.
These 64 services include new categories of services such as artificial intelligence (AI), machine learning (ML), and IoT services. AWS is making this resource available to download on-demand through AWS Artifact.
It's important to note nothing has actually changed inside AWS, the AWS Cloud has always been this secure.
Good news for those still using Amazon Linux AMI. AWS previously announced the last version would be end-of-life on June 30, 2020. However, based on customer feedback, the end-of-life for Amazon Linux AMI is now extended to December 31, 2020.
Until then, AWS has promised to continue providing security updates and refreshed versions of packages as needed.
Now let's take a look at the big news stories that have come out of AWS Cloud, Cloud computing and IT in general.
With Australia in the midst of a nation wide bushfire crisis, Amazon Australia has stepped up to lend a hand. Amazon Australia is contributing AU$1million to national efforts to provide relief to communities impacted by this natural disaster.
In particular, Amazon Web Services (AWS) is providing technical support for many of the Government agencies dealing with the response and recovery efforts. These agencies include Geoscience and Digital Earth Australia, the Rural Fire Service (NSW) and the Fires Near Me app.
According to IDC, public and private cloud spending will outperform 'traditional IT spending' in 2020. Last year we saw the balance at nearly 49.8% for public and private cloud. This milestone will be easily surpassed this year.
By 'traditional IT spending' we are referring to anything that's not a private or public cloud.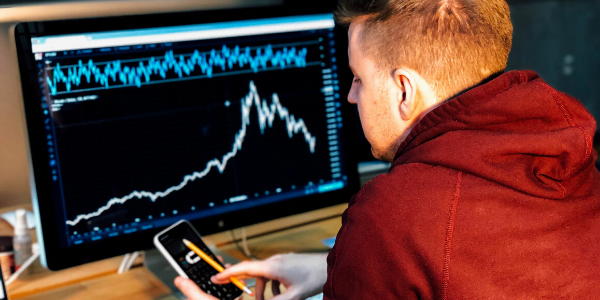 The US Navy has migrated the largest enterprise resource planning (ERP) system to the AWS Cloud. This System consists of 72,000 users across 6 US Navy commands.
The shift to AWS Cloud increases the visibility and availability of Navy data. This empowers Navy Personnel to make quick, informed decisions around budgets, maintenance and repair logs, as well as conduct advanced analytics.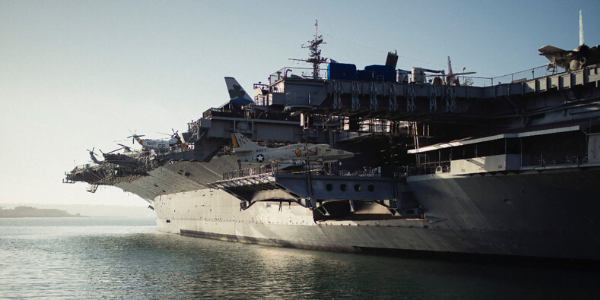 Finally, let's take a look at some reports, articles and white papers containing helpful insights about AWS Cloud and IT in general.
With the new year very much underway, it's the perfect time to start thinking about making the shift to Cloud-First. Our article on The Seven Essentials of a Successful Cloud-First Transformation will equip you with the knowledge to begin your journey.
This in-depth blog covers everything from getting C-Level executives excited about Cloud-First, to operating a hybrid cloud model.
For Singapore Citizens and Permanent Residents, CITREP+ assists you keep pace with technology through continuous and proactive training. It's designed to assist both entry-level and mid-career professionals acquire or enhance their technical skills through funding support.
Everything you need to know about eligibility criteria and the application process is covered in The Ultimate Guide to Levelling up your AWS Cloud skills with CITREP+. 
We will also be running a webinar next month to assist Singapore Citizens and Permanent Residents understand and claim CITREP+. You can sign up here.
Did you know the average loss suffered from a single cybersecurity breach is now almost $4 Million US? Despite these trends, many companies are still reactive, treating security as an afterthought.
The Cyber Security Trial Blazers Report from Forbes and VMware will guide you through security best practices. These have been developed based on survey responses from over 1,000 enterprise organisations.
Thanks to digital transformation, data is now the center of every organisation. But, there's a problem: there is a huge volume of data. This makes it challenging to identify what data is important, what actions to take, and what actions not to take.
To assist, Gartner has identified 10 major data and analytics challenges. Organisations can expect to encounter the following challenges in the next 3-5 years:
Augment Analytics
Augmented Data Management
Natural Language Processing & Conversational Analytics
Graph Analytics
Commercial AI and Machine Learning
Data Fabric
Explainable AI
Blockchain in Data and Analytics
Continuous Intelligence
Persistent Memory Servers
You can read more about all of these trends here.
Want the latest in AWS Cloud, Cloud Computing and IT news delivered straight to your inbox each month?
Enter your email in the footer below to sign up for the Bespoke Training newsletter.
https://www.bespoketraining.com/wp-content/uploads/2020/01/The-latest-in-IT-and-Cloud-news-.png
315
560
Christof Bogacs
https://www.bespoketraining.com/wp-content/uploads/2017/03/Bespoke-aws-logo.png
Christof Bogacs
2020-01-29 14:58:13
2020-04-20 14:23:03
Cloud News Round-up: January 2020